Internet Marketing for Jewelry Professionals
Luxury Brand Marketing strives to provide our jewelers and brands with the latest in strategic technical guidance and execution required to thrive in today's mobile user-driven economy. We have helped hundreds of luxury jewelry brands harness the power of the web for over 20 years. This experience has given us unique insight into what it takes to reach the right audience and convert them into loyal brand enthusiasts.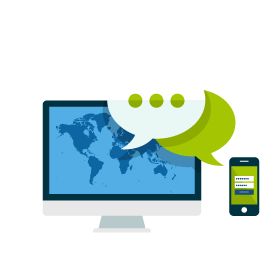 Consumers are interacting with brands through their devices across a multitude of social media networks. If implemented correctly, Social Media Marketing can recapture the local and national market share and direct it to your business.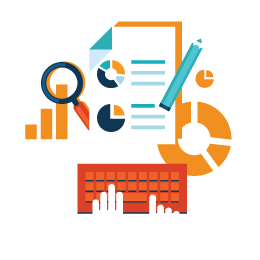 Search Engine Optimization is a fundamental part of your Internet Marketing Strategy. Our SEO strategies can help your business rank well in the search engines. Luxury Brand Marketing will also help you create a competitive keyword strategy.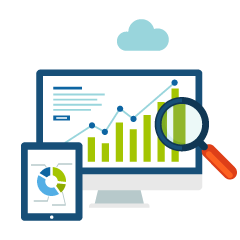 The data can come in many different formats, be time consuming and for some companies, can be difficult to manage and plan for. Our experts can help you set up and analyze your data in order for you to make informative decisions. Utilizing tools like the ones listed below will help you manage your website and online strategy more effectively.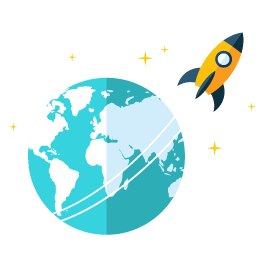 Increase your email marketing success. Our focus will be on creating effective, successful email marketing campaigns for you. You should be able to focus on your business and leave the technical details to our email-marketing agency. Managing lists, acquiring new subscribers, creating the e-blast, managing the content, and all the details, can be overwhelming for any business. We can help and know exactly how Luxury Brands need to be portrayed.
Pay-Per-Click marketing, also called (PPC), is an internet advertising business model used to direct traffic to websites, social networks, blogs, etc. Our agency will create and display your business ads, keywords within a network, or the search engines. Once the ad is clicked on, then you will pay a determined cost (CPC) cost per click. Our agency is here to give you the white glove service needed to integrate this new way of doing business into your current business model.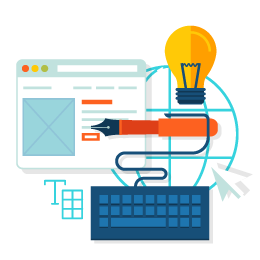 Engage your audience through custom content that tells your unique brand story. Our agency will help you build a content marketing strategy. Your Brand's voice, company culture and the way that you portray your business online is the new business model of how to acquire consumers. We can help you manage the creative, technical execution and delivery of strategically, managing your Brand online. It is one of our specialties.
Local Search Strategy
Maximize your local search engine result pages (SERP) for your business. What does a consumer see when they search for your business? We can help change these results.
Maps Search Optimization
Google Maps Optimization is a vital part of any successful local marketing strategy. Let our agency help you update and manage your Google Listings.
Link Building & Content
Link building will continue to be extremely important component of Search Engine Optimization. Let our Agency create this strategy for your business.
Paid Search Advertising
Paid listings on Google AdWords can help you reach new consumers. Our agency can help you change your businesses search engine placement results through the power of Google Adwords. We are also very budget conscientious, with the understanding the most businesses need to work up to having a larger budget, once they can evaluate ROI.
Custom Website Design
Our team of passionate expert designers have over fifteen years of design experience. Designing a website can be a difficult process without having an experienced designer who understands how to properly create the responsive architecture of a website's interface.
Custom Email Design
Our team of passionate expert designers have over fifteen years of design experience working on several hundred projects across print and digital media. Our designers will create custom email templates that engage your customers and tell your brand story.  
Luxury Brand Marketing uses strategic execution and technology expertise to generate real results.
Our team specializes in, PPC Pay Per Click Advertising, SEM Search Engine Marketing, SMO Social Media Optimization, On-page and Off-page SEO, Luxury Brand Creative Design, Website Design and so much more.
We have a proven track record in increasing online ROI for our clientele, while delivering Luxury Brand Online Authority and changing the ranking of your businesses search engine placement results.
Call To Action
Create engaging content for your target audience from social networks and get them to visit your website.
Engage
Encourage dialogue and coverage from influential brands and other referral websites to increase your online traffic.
Inspire
Find your brand voice. Manage your brand voice. Inspire your audience to become brand loyal.
Luxury Brand Marketing can help you achieve superior results across several key areas including: Search Engine Marketing (SEM), Pay Per Click (PPC) Advertising, Search Engine Optimization (SEO), Social Media Marketing (SMM), Email Marketing, Internet Marketing and so much more. We help educate you and your staff on each different internet marketing channel and how to approach it with what best suits your needs.
Our agency combines creative ideas with our expertise in internet marketing, to deliver measurable ROI for our clientele. Luxury Brand Marketing strives to provide our clientele with the latest in strategic technical guidance and execution required to thrive in today's mobile user driven economy.

Luxury Brand Marketing has helped us to strategize how to reach the High-End Luxury Buyers in Scottsdale on Mobile & Digital Medians.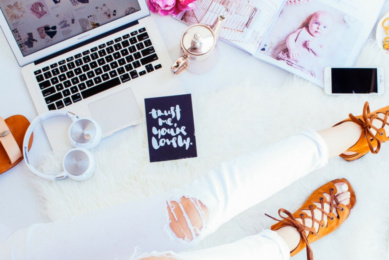 Luxury Brand Marketing took an e-commerce store from $0 in sale conversions from the…